SNW - Supernova Small Surface Wipes (Pack of 12 x 200)
SNW - Supernova Small Surface Wipes (Pack of 12 x 200)
Regular price
£7908
£79.08
In stock, ready to ship

Inventory on the way
Description
Supernova Small Surface Wipes provide up to 200 applications of alcohol free, non-flammable, long lasting germ protection to surfaces. The high performance sanitising wipes have been
independently proven effective against 99.9% of bacteria, fungi and viruses including all coronavirus types.
Each wipe contains a gentle, alcohol free sanitising solution which swiftly leaves surfaces biologically cleansed and sanitised. The ready to use, no rinse formulation provides easy, instant germ protection to surfaces any time, any place, anywhere.
Applications
All water safe hard surfaces in hospitals, schools, universities, prisons, places of worship, children's nurseries, cruise ships, aeroplanes, road and rail transport, animal parks, gyms, spa's, hotels, restaurants, bars, public institutions and private businesses.
Directions
Apply wipe to surface. Allow surface to air dry. No water or rinsing required.
Allow product to work for minimum contact time:
EN 1276 Bacteria 1 min
EN 1650 Fungi 1 min
EN 14476 Viruses 1 min
Benefits
Better Unlike alcohol surface products, Supernova's alcohol free formulation kills more germ types.
Cost effective Can help save lives, time, money and labour by reducing the risk of cross infection.
Different Supernova is alcohol free (non-flammable), so it goes on working long after surfaces have dried.


In-House Embroidery & Personalisation Service
Please note that personalised branded garments are non returnable.
Ioma Clothing Company has a well established in-house Embroidery department that provides our customers with a fast and reliable service.
How do I order Embroidery for my Uniform?
Company logos, designs and images are subject to a £25 artwork setup charge.
This is a one-off charge. Please click the link below to add this charge to your order.
Small embroideries are under 8,000 stitches within 10cm frame. Please click the link below to add this charge to your order.
Large embroideries are under 20,000 stitches within 23cm frame. Please click the link below to add this charge to your order.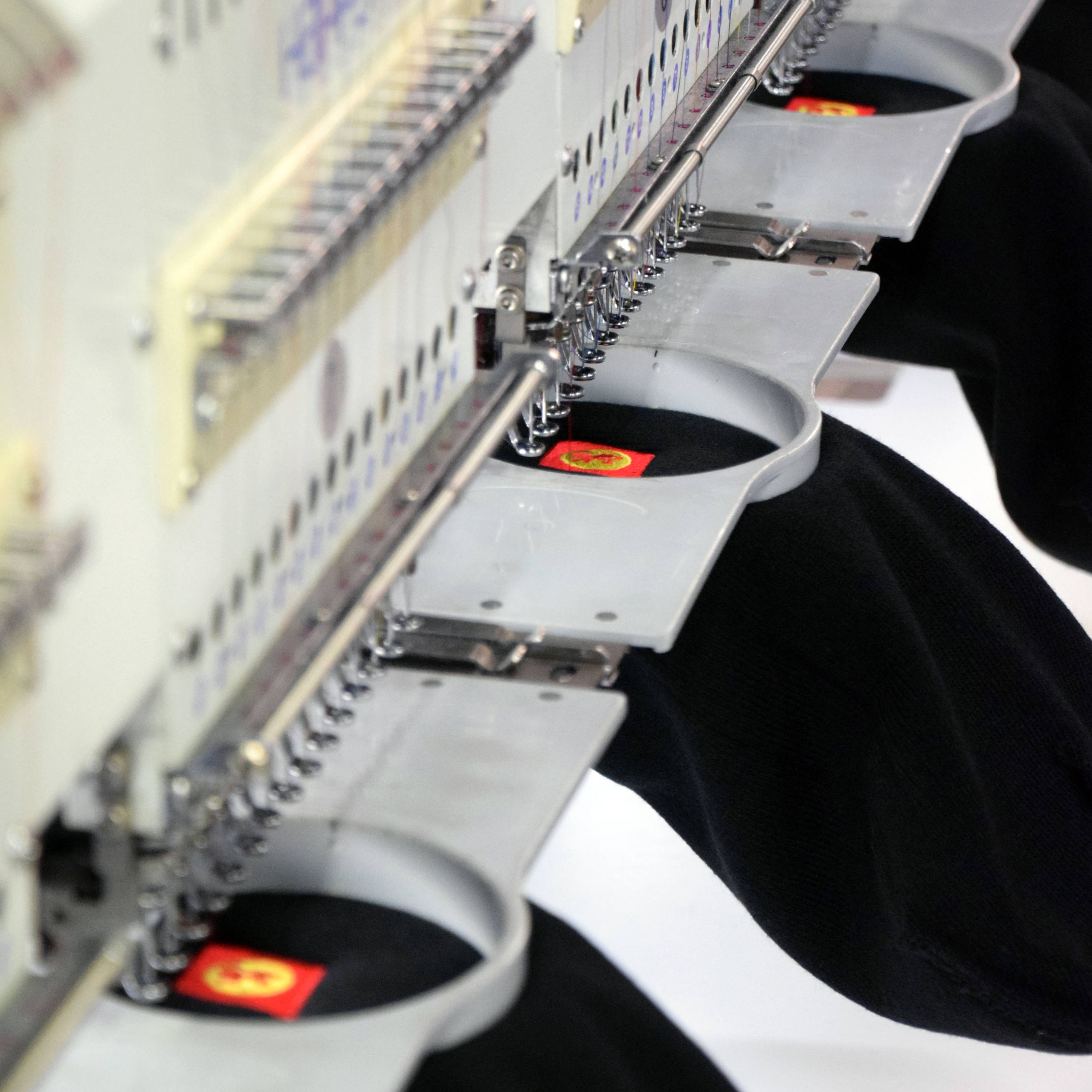 Please send your logo to: sales@iomaclothing.co.uk
For orders of 50+ garments please call for a quote from our sales team.
We will send you a design approval form within 3 working days.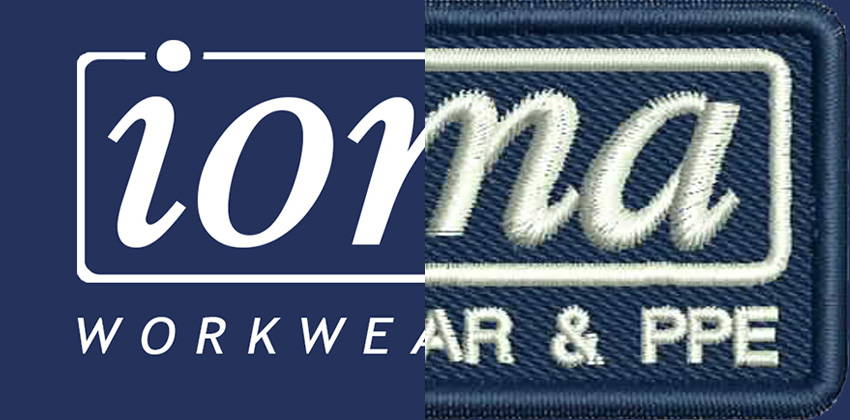 Which Logos are Suitable ?
Please ensure that your logo is a high resolution jpeg/psd/ai file so we can achieve the best possible embroidery for you.
If you only have a low resolution image then there will be further charges for our graphics team to trace you a new logo. Cost is dependent upon the logo complexity.
We can embroider on a wide variety of garment styles including polos, jumpers, jackets, caps, pocket flaps and ties.
Please be aware that not all garments are suitable for embroidery.
The heavier the fabric, the better the embroidery. It is possible to embroider lightweight fabrics but it runs the risk of puckering the fabric or creating a hole in the material. We use an extra sheet of backing to combat this issue.
Waterproof fabrics will lose their waterproof integrity if the fabrics are punctured with the embroidery needles. it would be better for these items to be heat sealed.