GGC75 - Glaze Glass Cleaner (Pack of 6)
GGC75 - Glaze Glass Cleaner (Pack of 6)
Regular price
£1812
£18.12
In stock, ready to ship

Inventory on the way
Description
Advanced formula ensures a smear-free finish. Free from abrasives - will not damage delicate surfaces. Ammonia free - pleasant and easy to use. •Simply spray on and wipe off for a sparkling finish.
Safety Data Sheet
Application
Janitorial: For all windows, mirrors, ceramic tiles, chrome and porcelain. In the office: Glaze is ideal for use on computer VDUs, its high level of purity helps prevent resoiling. Makes showcases and display stands, stand out. Automotive: For windscreens, mirrors, coach and bus windows, chrome and aluminium 
Directions
N.B. Glaze is a high purity ready to use product. Do not dilute. Apply sparingly and wipe off with a clean, lint free cloth or tissue. Do not apply in hot direct sunlight or near a naked flame. Never spray directly onto electrical equipment, always spray on to cloth and wipe off
Technical
| | |
| --- | --- |
|  Composition | An aqueous blend of cleaners and degreasants manufactured to a high level of purity |
| Appearance | The clear liquid |
| Colour | Blue |
| Cloud Point | >60 |
| Density | 1.000 |
| pH | 9.8 - 10.6 |
| Fragrance  | Slight sovent |
| Stability | 2 years in an unopened container |
Biodegradability
All surfactants contained in Selden Products meet the requirements of the EU Detergent Directive 2005 – 2004/648/EC. This requires all surfactants to break down both quickly and completely into harmless material such as CO2 and water.
Product is for professional use only.
In-House Embroidery & Personalisation Service
Please note that personalised branded garments are non returnable.
Ioma Clothing Company has a well established in-house Embroidery department that provides our customers with a fast and reliable service.
How do I order Embroidery for my Uniform?
Company logos, designs and images are subject to a £25 artwork setup charge.
This is a one-off charge. Please click the link below to add this charge to your order.
Small embroideries are under 8,000 stitches within 10cm frame. Please click the link below to add this charge to your order.
Large embroideries are under 20,000 stitches within 23cm frame. Please click the link below to add this charge to your order.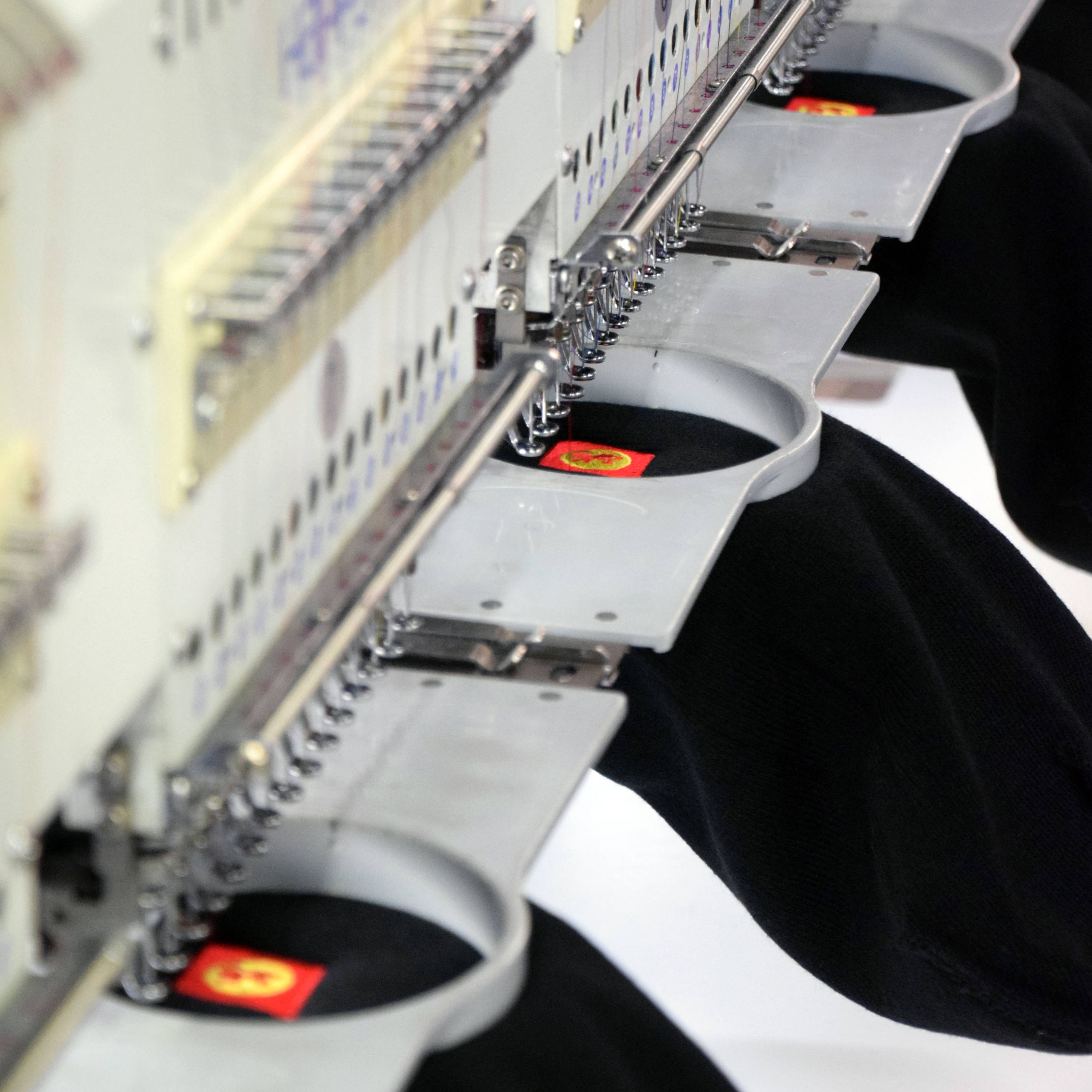 Please send your logo to: sales@iomaclothing.co.uk
For orders of 50+ garments please call for a quote from our sales team.
We will send you a design approval form within 3 working days.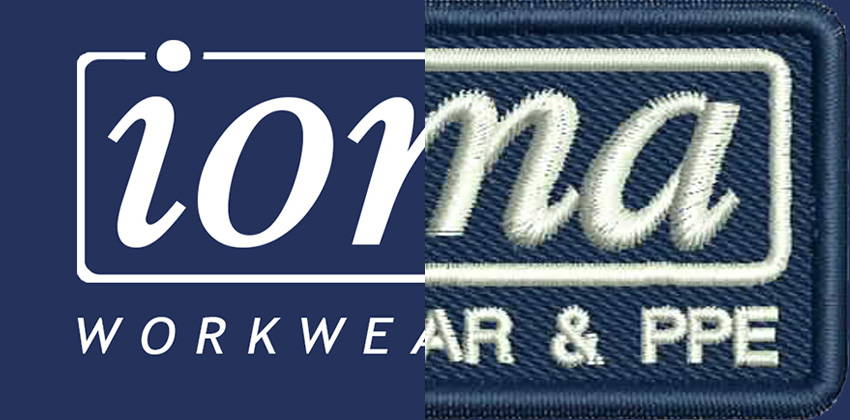 Which Logos are Suitable ?
Please ensure that your logo is a high resolution jpeg/psd/ai file so we can achieve the best possible embroidery for you.
If you only have a low resolution image then there will be further charges for our graphics team to trace you a new logo. Cost is dependent upon the logo complexity.
We can embroider on a wide variety of garment styles including polos, jumpers, jackets, caps, pocket flaps and ties.
Please be aware that not all garments are suitable for embroidery.
The heavier the fabric, the better the embroidery. It is possible to embroider lightweight fabrics but it runs the risk of puckering the fabric or creating a hole in the material. We use an extra sheet of backing to combat this issue.
Waterproof fabrics will lose their waterproof integrity if the fabrics are punctured with the embroidery needles. it would be better for these items to be heat sealed.