DEBAC - Zep Debac Detergent and Sanitiser (Box of 12)
DEBAC - Zep Debac Detergent and Sanitiser (Box of 12)
Regular price
£3828
£38.28
In stock, ready to ship

Inventory on the way
Description
Effective against a wide range of bacteria, fungi and viruses including enveloped, like coronaviridae, food safe, versatile, and conveniently ready to use. 
Safety Data Sheet
DEBAC - Zep Debac Detergent and Sanitiser
Application
Recommended for cleaning and sanitizing surfaces, machines and tools. Can be used in the food preparation and manufacturing industries, hospitals, kitchens, toilets, bathrooms and many more.
Directions
Spray onto the surface and leave for 5-30 minutes depending on degree of soiling, then wipe off with a clean cloth or tissue. If used in areas that will come into direct contact with food, they must be rinsed with clean water before drying.
Technical
| | |
| --- | --- |
| Form | Liquid |
| Colour | None |
| Odour | Almost none |
| Specific gravity at 20 °C | 1.00 |
| pH at 20 °C | Approx 11.4 |
Sanitising Activity
| | | | |
| --- | --- | --- | --- |
|  Actives | Pathogen | Test Reference | Contact Time |
| Bacteria |  P. aeruginosa, S. aureus | EN1040 EN1276 EN13697 | Minimum of 5 minutes |
| | E.coli, E. hirae |  EN1276 EN13697 | |
| Fungus | A. niger, C. albicans | EN1650 | Minimum of 15 minutes |
| Virus | Avian influenza virus, Influenza A, Encapsulated coronaviridae type Hepatitis-B | EN14476 | 15 to 120 minutes |
Compatibility 

Compatible with all non-alkaline sensitive surfaces
Product is for professional use only.
In-House Embroidery & Personalisation Service
Please note that personalised branded garments are non returnable.
Ioma Clothing Company has a well established in-house Embroidery department that provides our customers with a fast and reliable service.
How do I order Embroidery for my Uniform?
Company logos, designs and images are subject to a £25 artwork setup charge.
This is a one-off charge. Please click the link below to add this charge to your order.
Small embroideries are under 8,000 stitches within 10cm frame. Please click the link below to add this charge to your order.
Large embroideries are under 20,000 stitches within 23cm frame. Please click the link below to add this charge to your order.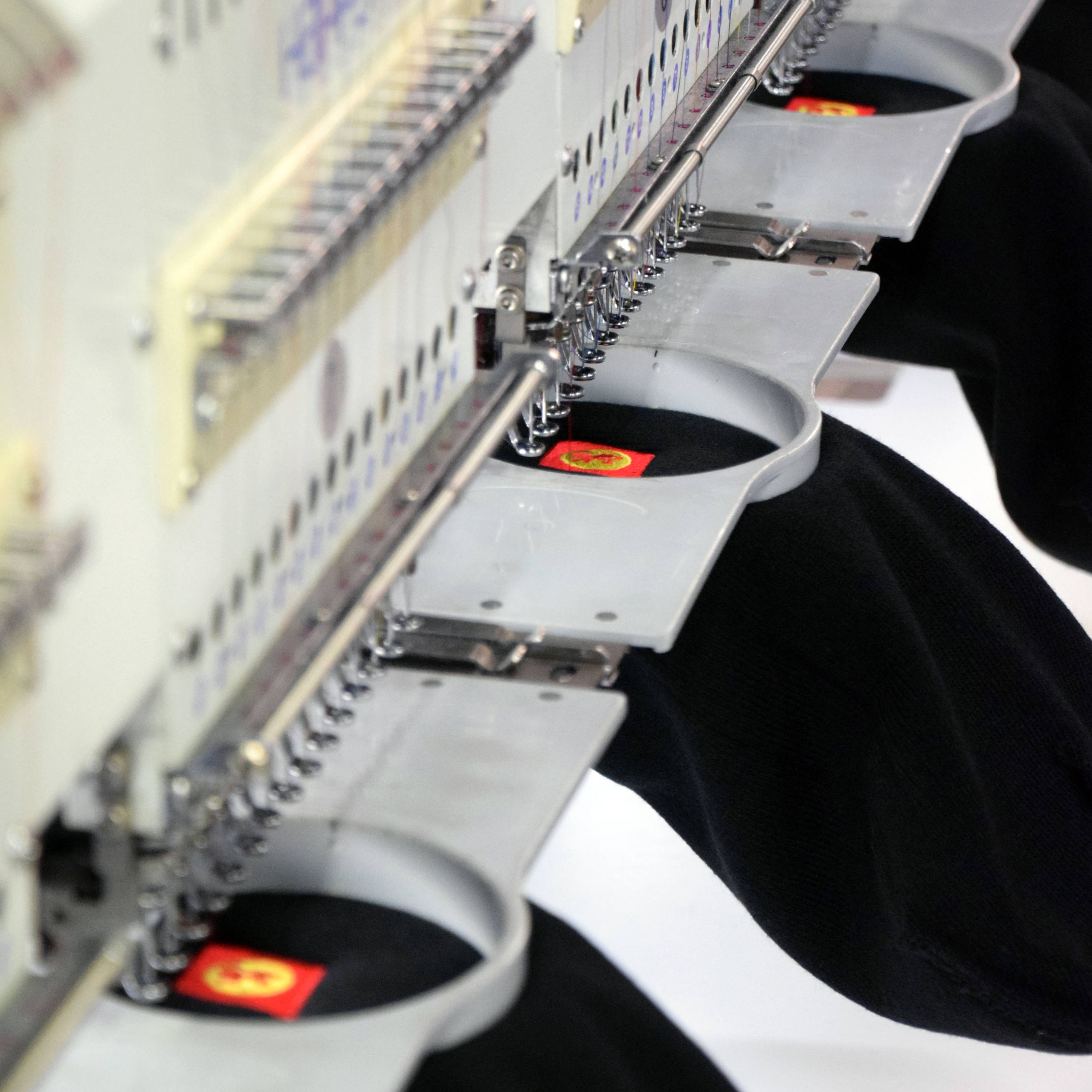 Please send your logo to: sales@iomaclothing.co.uk
For orders of 50+ garments please call for a quote from our sales team.
We will send you a design approval form within 3 working days.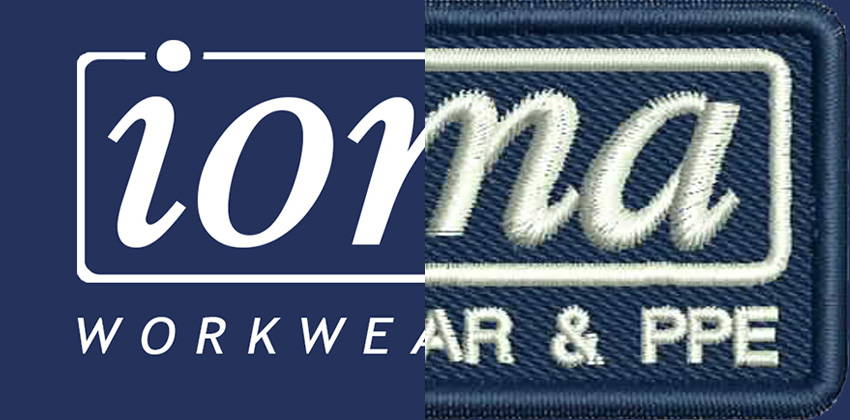 Which Logos are Suitable ?
Please ensure that your logo is a high resolution jpeg/psd/ai file so we can achieve the best possible embroidery for you.
If you only have a low resolution image then there will be further charges for our graphics team to trace you a new logo. Cost is dependent upon the logo complexity.
We can embroider on a wide variety of garment styles including polos, jumpers, jackets, caps, pocket flaps and ties.
Please be aware that not all garments are suitable for embroidery.
The heavier the fabric, the better the embroidery. It is possible to embroider lightweight fabrics but it runs the risk of puckering the fabric or creating a hole in the material. We use an extra sheet of backing to combat this issue.
Waterproof fabrics will lose their waterproof integrity if the fabrics are punctured with the embroidery needles. it would be better for these items to be heat sealed.